A campaign brand for Coca-Cola Ambassador that celebrates the iconic beverage and every employee.
Coca-Cola Ambassador is a campaign that uplifts the core Coke brand and its most passionate advocates, employees. I led our team in creating the visual identity system, messaging platform, and activation materials for the campaign. The system was designed to be simple, ensuring every Coca-Cola office and bottling plant could easily launch the campaign, regardless of their location.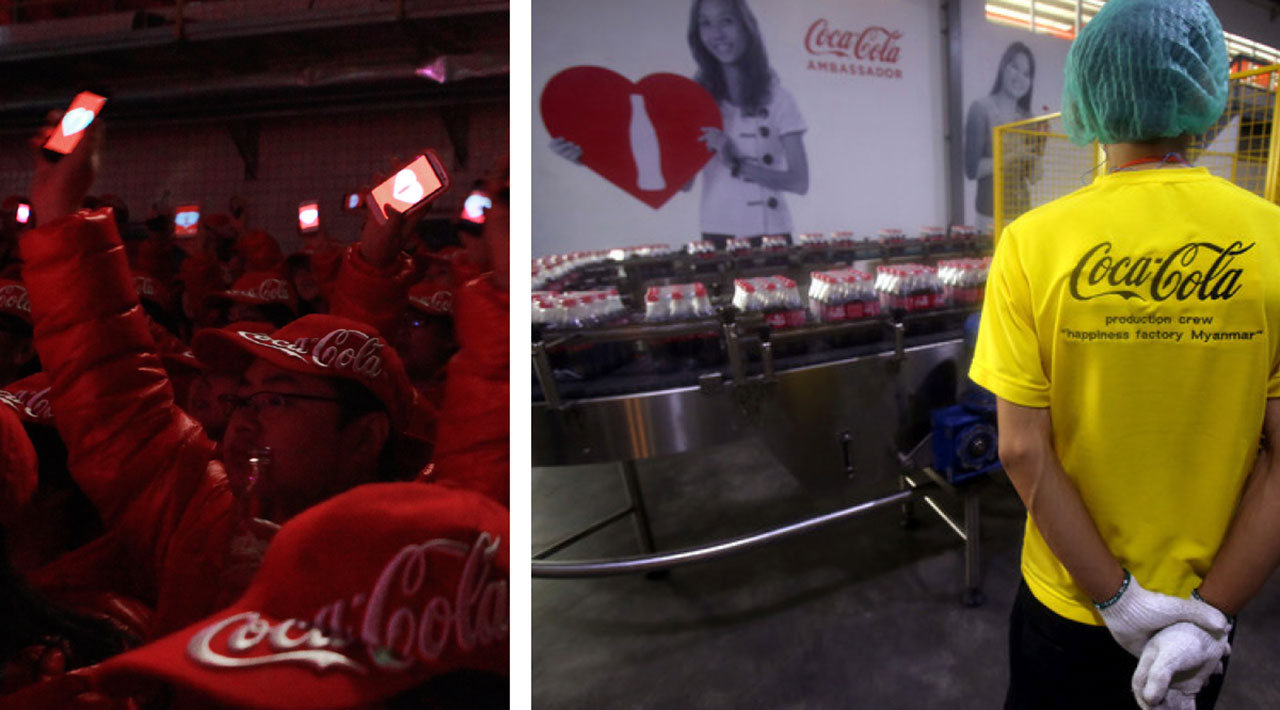 Coca-Cola Ambassador became the company's first program to be launched in 200 countries and by more than 50 bottling partners. To help it scale globally, the identity was translated into over 30 languages. Photographs of Coca-Cola associates and bottlers made employees the focus.

My role was design lead. Under the guidance of Creative Director Wade Thompson, I developed the visual identity and creative concepts for print, digital, environmental, and collateral applications. I art directed a team of designers and worked with our project manager to support client relationships and coordinate the various work streams. With the help of an outside strategy team, I also led working sessions with our client.

This was a highly collaborative 3-year project with the core client team, outside strategy and implementation partners, print and production facilities, and translation services.
—
Design Lead
Brand Identity &
Campaign Design
2012–2015

— Creative Director
Wade Thompson
Designers
Jack Whitman
Michael DiCristina
Larry Luk
Ryan Nix Glenn
Photographer
David Naugle