A family-owned coffee farm in El Salvador, Las Fincas '32 shares family folklore through its brand identity.
Las Fincas '32 is comprised of several farms, each with their own unique story. The brand reinterprets these tales with mythical creatures, be it plant or animal. The illustrations were designed with paper and cut by hand, their style inspired by regional textiles and artwork. Stamp labels make the packaging easy to produce and have a personal touch—two things the family desired.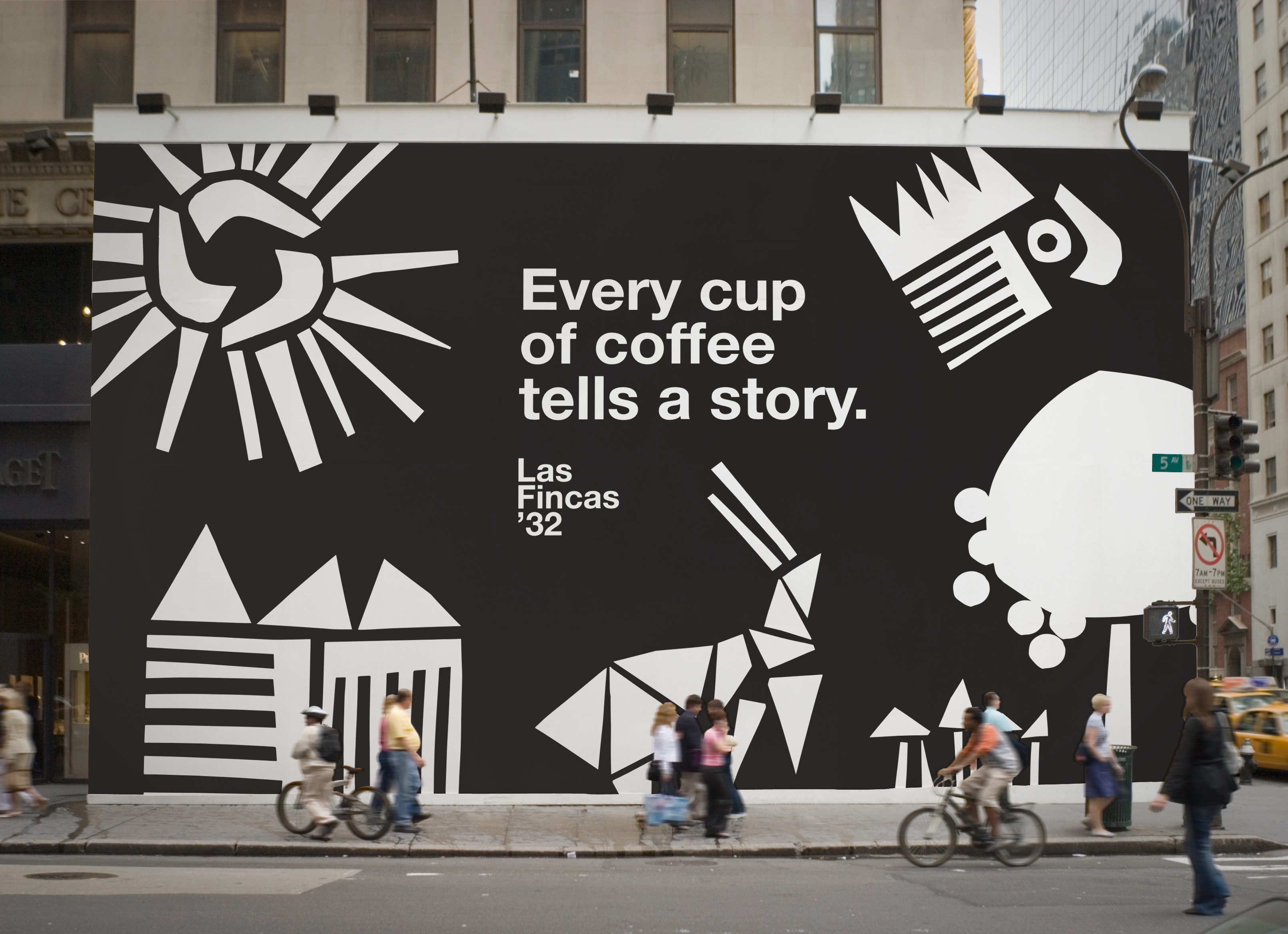 I led the project's research and concept phase, designed the brand identity and packaging, and created inspiration for a future website—one that would share both the history and real-time stories of the farms with consumers.

—
Design Lead
Brand Identity &
Packaging Design
2013–2014

—
Creative Director
Wade Thompson