A dynamic identity for Radical Innovation, an awards event that supports radical ideas in hospitality design.

A platform for architects and designers, Radical Innovation is an awards event hosted by
The John Hardy Group
. Each year, three finalists present their concepts to a live audience and panel of industry experts. The winner receives a stipend to bring their concept to life.
In its tenth year, Radical Innovation was in need of a new look that reflected the conceptual thinking it supports.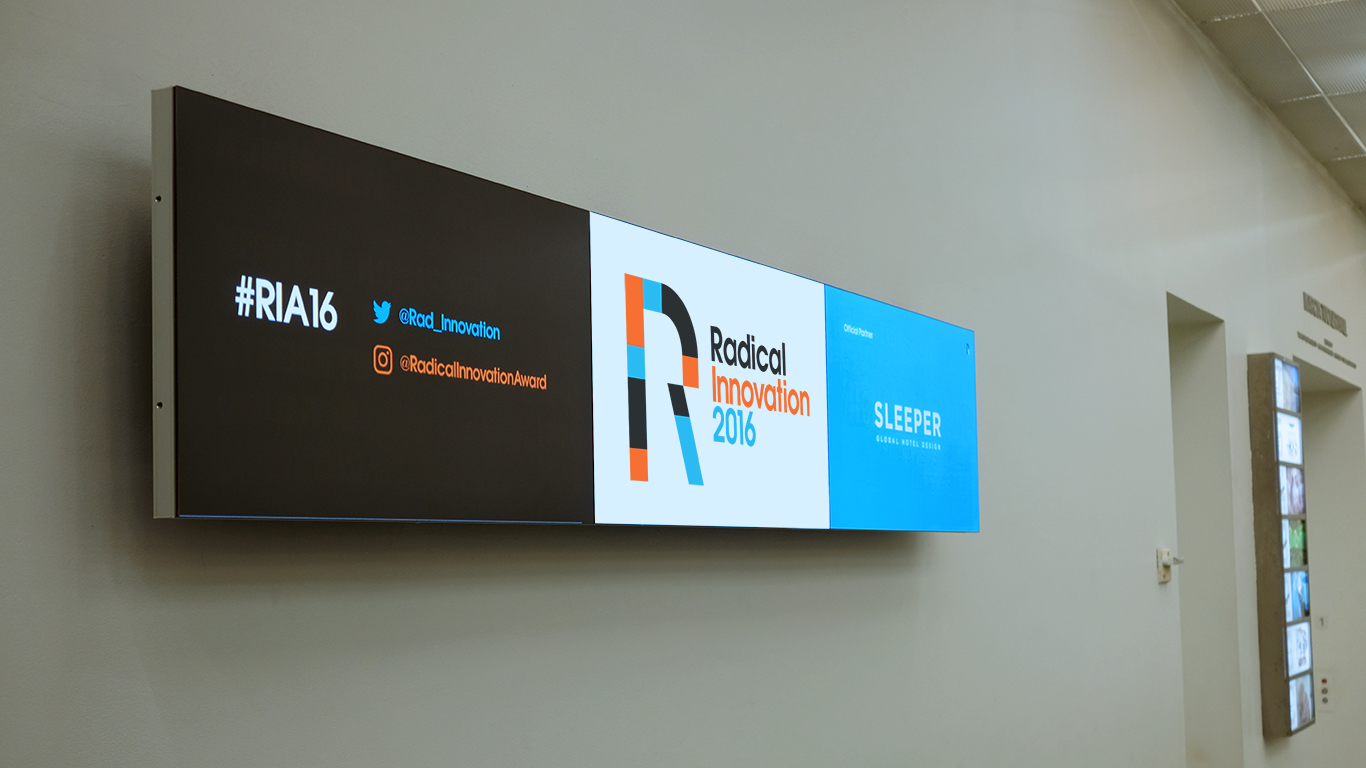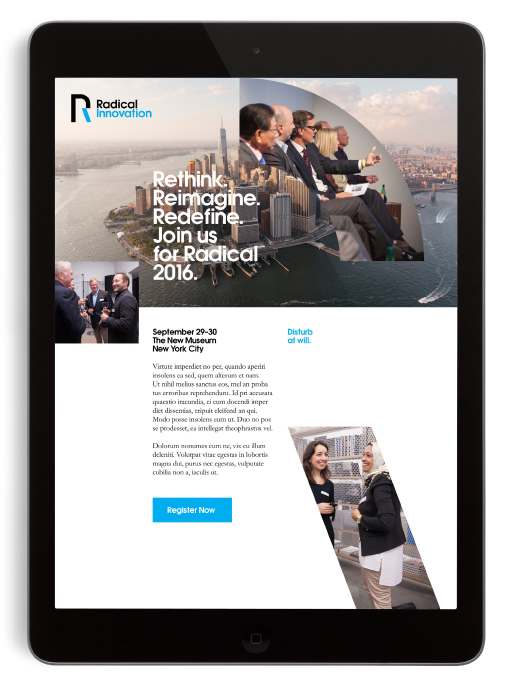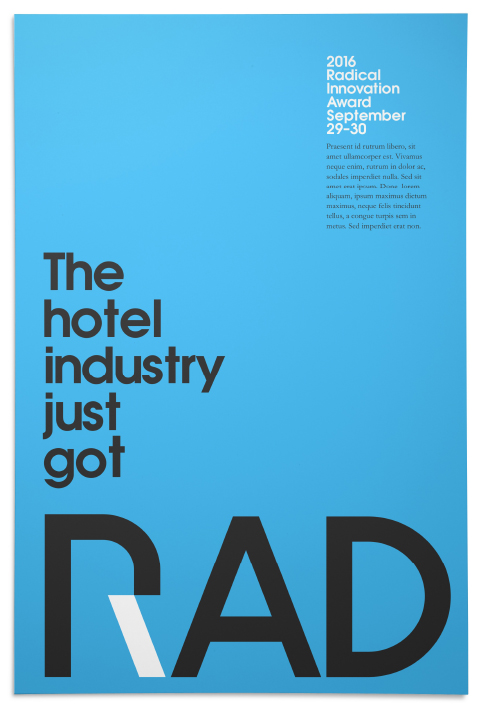 I designed the logo and identity system and art directed the
website
as well as the print and digital materials for the event. Our team intentionally created a modular identity that plays with forms coming together to create something new. From a functional perspective, the brand needed to be able to animate and perform dynamically across different types of media.
—
Associate Creative Director
Brand Identity &
Event Design
2016

—
Designers
Michael DiCristina
Ryan Nix Glenn
Graham Robson