Work for Good is a nonprofit job search platform whose brand identity brings a fresh take to the nonprofit sector.

Formerly known as Opportunity Knocks, when the organization changed its name to Work for Good, their team needed a new brand and voice. The client challenged us to design an unconventional brand for nonprofit careers, which tend to be stereotyped as less professional than the for-profit sector.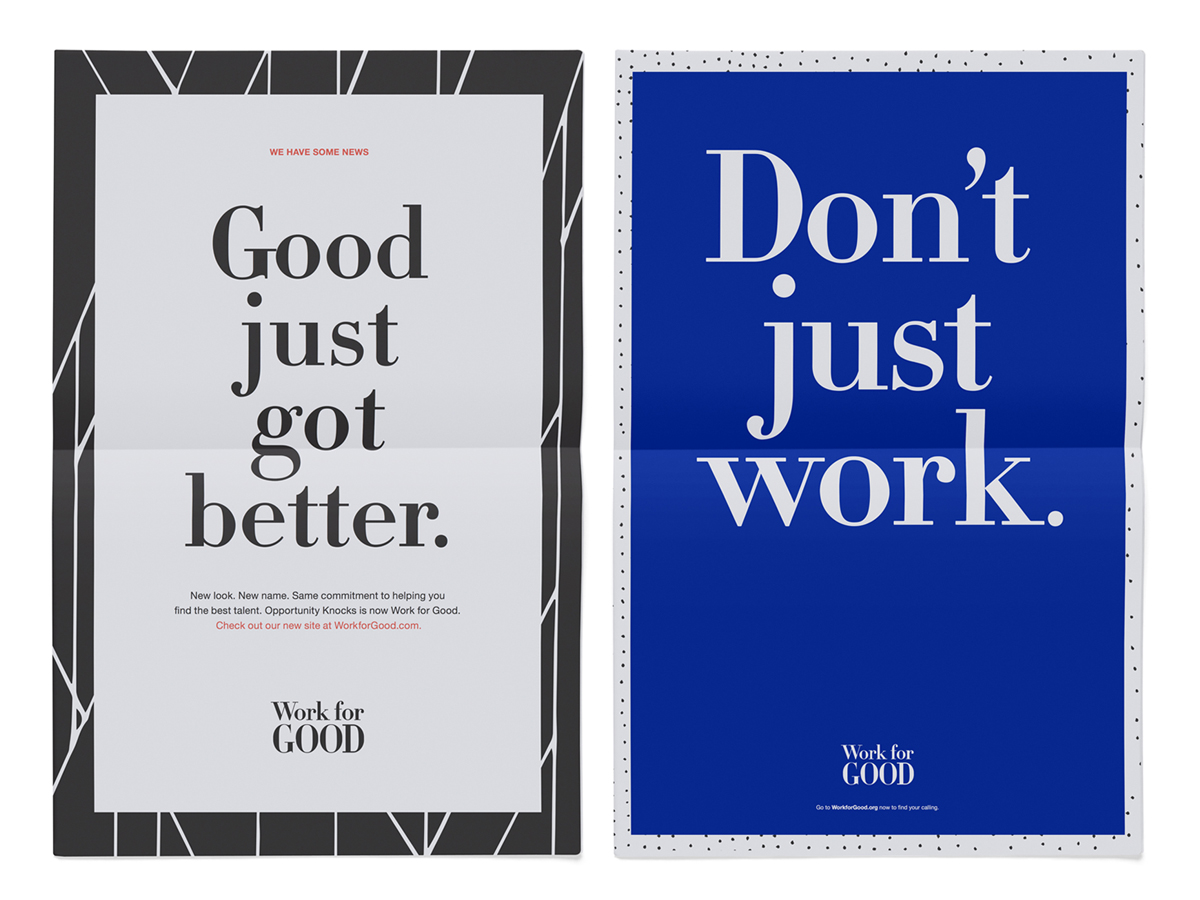 Using color and pattern, we enlivened the cut-and-dry experience of searching for a job and gave the organization a more modern, unexpected look. We also took advantage of the new name and incorporated it into the brand's messaging.

My role was Associate Creative Director. I collaborated with designer Ryan Nix Glenn on the brand identity and promotional materials.

—
Associate Creative Director
Brand Identity
2015

—
Designers
Ryan Nix Glenn